Meet our Speakers for SUSK Congress 2022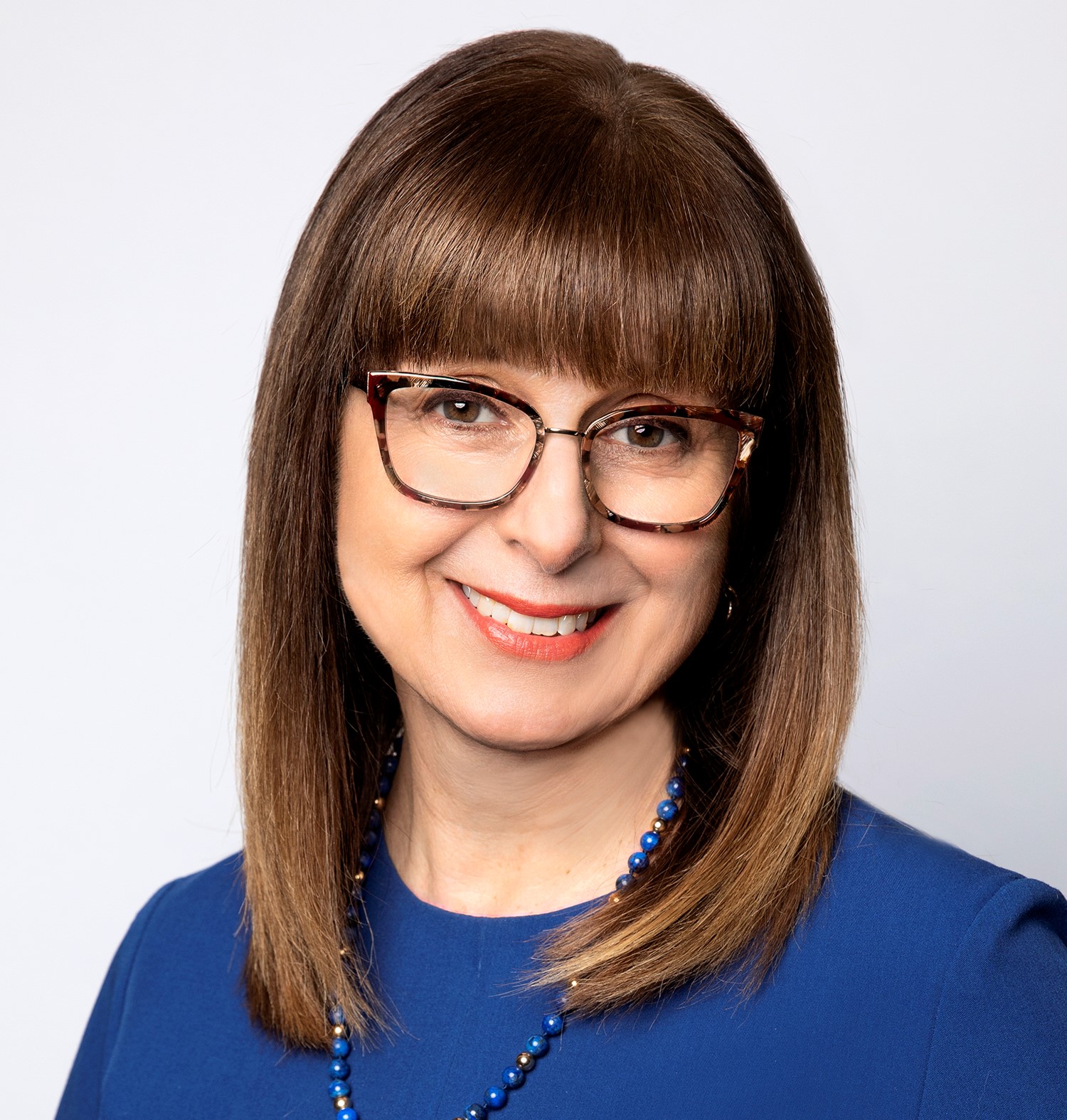 Alexandra Chyczij Олександра Хичій
Session: Contemporary Politics in Ukraine
Date & Time: May 13 at 9:15am
Since 2018 Alexandra Chyczij has served as the President of the Ukrainian Canadian Congress (UCC), the umbrella organization uniting and advocating on behalf of Canada's 1.4 million Ukrainian Canadians. Alexandra is a lawyer by profession and for over 25 years has led prominent legal associations like The Advocates' Society and the Canadian Corporate Counsel Association.
Since Russia invaded Ukraine on 24 February 2022, Alexandra has been the Ukrainian community's leading voice in shaping the diaspora's and Canada's response to the war, advocating for the need to assist Ukraine in defending itself, raising awareness of crimes committed by the Russian Federation in Ukraine, and developing a meaningful resettlement program for displaced Ukrainians fleeing the war.
In March 2022 Alexandra was recognized among the Top 40 Canadian Foreign Policy Influencers.  For her efforts, Alexandra, along with PM Justin Trudeau and DPM Chrystia Freeland, has been awarded the distinct privilege of being sanctioned by the Russian Federation. 
For many years, Alexandra has advocated for matters affecting the administration of justice, human and civil rights, and the rule of law. She has appeared before Standing Committees of Parliament and the Ontario Legislature on various issues including Citizenship and Immigration and Public Safety and Emergency Preparedness.
In 1988, Alexandra was co-counsel with Justice John Sopinka on the International Commission of Inquiry into the 1932-33 Famine – the Holodomor – in Ukraine, whose report was delivered to the United Nations. Alexandra is also an Executive member of the Board of Directors of the Ukrainian Canadian Bar Association.  Alexandra has served as an election observer in Ukraine on more than six missions.
From 2015 – 2018 Alexandra served as the co-chair of the Canada-Ukraine Stakeholder Advisory Committee, a forum for consultation between the Government of Canada (Global Affairs Canada) and the Ukrainian Canadian community. In 2016, she was a member of Prime Minister Justin Trudeau's delegation during the Prime Minister's visit to Ukraine where she witnessed the signature of the Canada-Ukraine Free Trade Agreement. In 2018, she was a member of the delegation of Canada's Minister of International Development, the Honourable Marie-Claude Bibeau, when they visited the line of contact of the war with Russia then being fought in eastern Ukraine.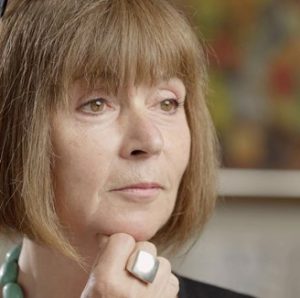 Marta Dyczok,
Марта Дичок
Session: Contemporary Politics in Ukraine
Date & Time: May 13 at 9:15am
Marta Dyczok is Associate Professor at the Departments of History and Political
Science, Western University, Fellow at the University of Toronto's Munk School of Global Affairs, and Adjunct Professor at the National University of the Kyiv Mohyla Academy. She was a Wilson Fellow (2005-2006) and a Harvard Shklar Fellow (2011).
She is author of 6 books, the latest is Ukraine Calling: A Kaleidoscope from Hromadske Radio 2016-2019 (New York and Hanover: Columbia University Press and ibidem-Verlag 2021); also Ukraine's Euromaidan: Broadcasting through Information Wars with
Hromadske Radio (E-IR 2016), Ukraine Twenty Years After Independence: Assessments, Perspectives, Challenges (Aracne editrice 2015), Media, Democracy and
Freedom: The Post-Communist Experience (Peter Lang 2009), and The Grand Alliance and Ukrainian Refugees (Palgrave Macmillan 2000). She has also published numerous
book chapters and her articles have appeared, among others, Europe-Asia Studies, Demokratizatsiya, and Canadian Slavonic Papers.
Her doctorate is from Oxford University, she researches mass media, memory, migration, and history, and regularly provides media commentary. Here is one of her latest articles.
Марта Дичок є Професор на Кафедрах Історії та Політології при Університеті Західного Онтаріо, Канада, Науковий Співробітник Центру Європейських,
Російських та Євразійських Студій при Університеті Торонто, Ад;юнкт-професор при Нaціональному Університеті Києво-Могилянська Академія.
Авторка 6 книг, в тому числі Ukraine Calling. A Kaleidoscope from Hromadske Radio 2016-2019 (New York and Hanover: Columbia University Press and ibidem-Verlag, 2021) Ukraine
Twenty Years After Independence: Assessments, Perspectives, Challenges (Aracne editrice 2015), Media, Democracy and Freedom. The Post-Communist Experience
(Peter Lang 2009), and The Grand Alliance and Ukrainian Refugees (Palgrave Macmillan 2000).
Її наукові статті друкувалися в журналах Europe-Asia Studies, Demokratizatsiya, Canadian Slavonic Papers та інші. Докторат з Оксфордського Університету.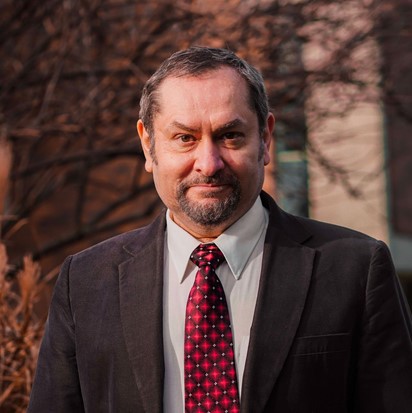 Serhy Yekelchyk, Сергій Єкельчик
Session: Contemporary Politics in Ukraine
Date & Time: May 13 at 9:15am
Born and educated in Ukraine when it was part of the Soviet Union, Serhy Yekelchyk received a Ph.D. from the University of Alberta. He is the author of seven books on modern Ukrainian history, Stalinism, and Russo-Ukrainian relations.
His monograph, Stalin's Citizens: Everyday Politics in the Wake of Total War (Oxford University Press, 2014) was the recipient of the Best Book Award from the American Association for Ukrainian Studies and its Ukrainian translation in 2019 received a special diploma of the Lviv Book Forum. Yekelchyk's most recent publication is the second, much expanded edition of his popular book about the Euromaidan Revolution and the Russian aggression in Ukraine, Ukraine: What Everyone Needs to Know (Oxford University Press, 2020).
A professor of History and Slavic Studies at the University of Victoria, Yekelchyk is current president of the Canadian Association for Ukrainian Studies.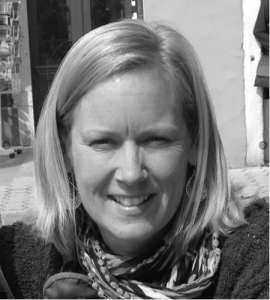 Session: Artists, Tradition, and History: The Importance of Cultural Heritage in Creative Practices
Date & Time: May 13 at 10:30am
Theodora Harasymiw is a Visual Artist and Art Educator working in Edmonton, Canada. In addition to working in her studio, she has been working as an Artist in Residence since 1997. For the last 10 years Theodora has been working mainly in the medium of mosaic, but was originally trained in painting. Working between the two vastly different mediums has provided different perspectives on how to create. Theodora has worked on several individual and collaborative community arts projects, including commissioned mosaics for Edmonton's St. John's Cultural Centre and several large in-school mosaic and painting installations.
More information about Theodora's work is available here: https://theodoraharasymiw.tumblr.com/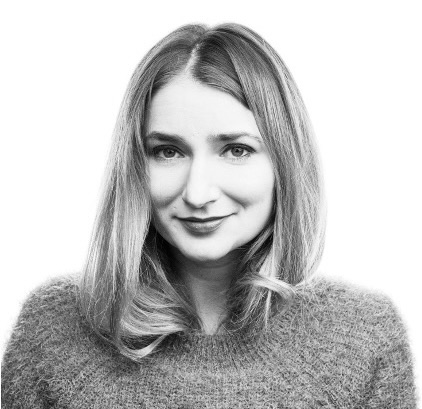 Lianna Makuch
Ліанна Макух
Session: Artists, Tradition, and History: The Importance of Cultural Heritage in Creative Practices
Date & Time: May 13 at 10:30am
Lianna Makuch (she/her) is a second-generation Ukrainian Canadian theatre artist living in amiskwaciwâskahikan on Treaty 6 Territory. She is a performer, playwright, emerging director, and a graduate of the BFA Acting Program at the University of Alberta. Lianna is a producer with Punctuate! Theatre and the co-Artistic Producer of Pyretic Productions. She is the playwright and principal performer in Barvinok (Pyretic Productions in association with Punctuate! Theatre), which has garnered her awards and recognition from across the country and in Ukraine.
The show will be touring Alberta in Fall 2022. She is also the 2020 REACH Grant recipient from the Shevchenko Foundation/Ihnatowycz Family Foundation, which is supporting her as she develops this story into a feature length screenplay.
Lianna was the first Canadian artist-in-residence with the IZOLYATSIA Cultural Institute in Kyiv, Ukraine in 2020, where she began the development of Alina. Alina will premiere in Edmonton May 24 – June 5, 2022. www.pyreticproductions.ca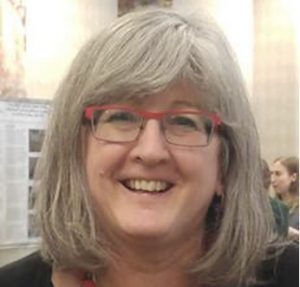 Larisa Sembaliuk Cheladyn
Лариса Цимбалюк Челядин
Session: Artists, Tradition, and History: The Importance of Cultural Heritage in Creative Practices
Date & Time: May 13 at 10:30am
Larisa views life through the lens of an artist. She completed her BFA in Art & Design from the University ofAlberta in 1981 and has enjoyed a successful career as a painter and illustrator for over 30 years. Larisa is well known for her watercolour paintings (e.g. Flowers of the Bible Collection, Leonard Cohen Dance Me Collection, Celebrating Women collection), children book illustrations (Mosquito's Wedding, Vesnivka, etc. by Kazka Productions), and digital animations (for Cohenignts, Cheremosh, and the Viter Ukrainian Dancers in Edmonton).
They have garnered national and international acclaim. She has taught illustration at the King's University and can often be found in schools as an artist in residence. In 2016 Larisa completed her MA in Ukrainian Folklore.Her focus was on Ukrainian material culture particularly embroidery. Her thesis was inspired by the pioneer artisans who created Ukrainian Canadian embroidered pillows – it led to the creation of Embroidered Memories, a touring exhibit. Larisa is now working towards a PhD in Media and Cultural Studies at the University of Alberta. Her research focus in on Ukrainian Canadian Comics, specifically those created by Winnipeg artist Jacob
Maydanyk during the interwar period.

Adrian Warchola, Адріян Вархола
Session: Volunteerism & Growth in the Ukrainian Canadian Community
Date & Time: May 13 at 1:00pm
Adrian Warchola is the Manager of Air Service Development at Edmonton International Airport (EIA) in Alberta, Canada. His work focuses on building Edmonton's air service network by developing relationships with airlines and travel partners here in Canada and around the world. As Canada's fifth-busiest airport by passenger traffic, EIA generates an economic output of over $3.2 billion for the Edmonton Metro Region.
Over the course of his 8 years at EIA, Adrian has contributed to the introduction of several new airlines and destinations and has been instrumental in the growth of international inbound tourism to Edmonton & Alberta. Adrian has led global partnerships with airlines, tourism and economic development agencies to foster passenger growth and economic activity. He is passionate about global business and brings value by leveraging collaborative partnerships across local and international networks.
Adrian completed his MBA in 2021 and holds an International Business and Marketing degree with a certificate in Leadership. He enjoys volunteering his time and skills with a variety of non-profit organizations including with SKAL International Edmonton, Edmonton Ukrainian Festival Society and others. In his free time, Adrian performs regularly in his own Ukrainian band, Euphoria, which has toured extensively in Canada and Ukraine.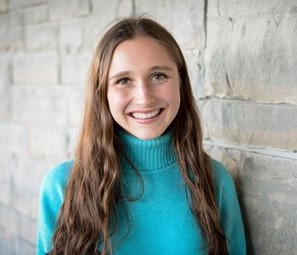 Raissa Dzulynsky,
Рая Джулинська
Session: Volunteerism & Growth in the Ukrainian Canadian Community
Date & Time: May 13 at 1:00pm
Raissa is a graduate from the Ivey Business School and Western University with an HBA and BSc, respectively. Currently, she works as an investment banking analyst at TD Securities.
Outside of work, she is a weekly PLAST leader, designing meetings to focus on leadership and female empowerment. She was heavily involved in SUSK for four years, learning skills and gaining experiences that shape who she is today.
Some of her most memorable experiences include: designing and executing on a fundraising strategy for SUSK's Endowment Fund, establishing a monthly video series interviewing SUSK alumni, organizing a national program connecting Ukrainian-Canadian students with Ukrainian students completing an internship in Canada through Mitacs, and acting as chair of the SUSK Congress Committee.
Raissa is an avid cyclist, participating in multiple charity rides over the years. She is passionate about strengthening the Ukrainian community and is excited for all the opportunities to do so in the future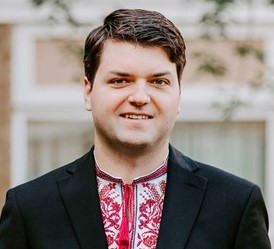 Cassian Soltykevyc, Касян Солтикевич
Session: Volunteerism & Growth in the Ukrainian Canadian Community
Date & Time: May 13 at 1:00pm
Cassian is the owner of Urban Block Media – a web development company providing web design solutions and marketing consulting services for small and medium businesses across Canada and the United States. Cassian and his team at Urban Block Media have worked with clients across Canada, in San Francisco, New York, Switzerland, and Ukraine. In 2018, Cassian also founded Canadian Webinar Solutions – a webinar and online meeting production and facilitation company that helps companies and organizations deliver memorable and high quality webinars and online meetings.
Cassian volunteers his time as a member of the Executive Committee of the Ukrainian Canadian Congress, as President of the Ukrainian Canadian Professional and Business Association (UCPBA) of Ottawa, and as a member of the Board of Directors for the Ukrainian Canadian Professionals and Business Federation (UCPBF).
Cassian graduated from the University of Alberta with a Bachelors of Commerce Degree with Honours, specializing in strategic management, and also received a Leadership Certificate from the Alberta School of Business.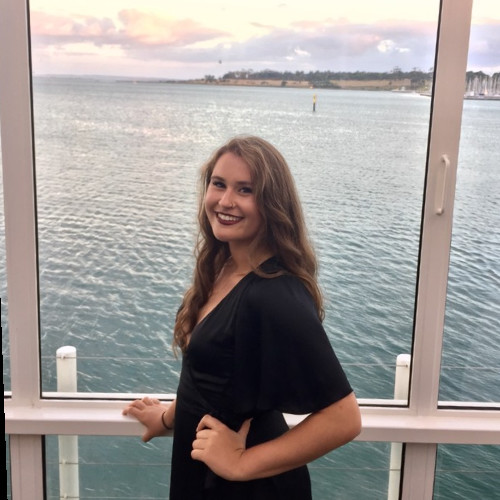 Danya Wasylyk,
Даня Василик
Session: Volunteerism & Growth in the Ukrainian Canadian Community; USO Development 102
Date & Time: May 13 at 1:00pm; May 15 at 10;45am
Born and raised in Sydney, Australia, Danya was heavily involved with the small, yet vibrant Ukrainian community. Since then, her passion for Ukraine and its culture/history has only grown stronger here in Canada.
Danya currently works as the National Coordinator for the Ukrainian Canadian Students' Union (SUSK), and the Ukrainian Canadian Congress (UCC). Her role with SUSK involves grant-writing and project management, as well as capacity building for Ukrainian Student Organizations (USOs) across Canada.
Since joining the UCC team in 2020, Danya has been involved in several instrumental projects including the National Internment Education Campaign, with her graphics reaching over 3M interactions; the 2021 Community Engagement survey, final report design & slide deck; and the Stand With Ukraine campaign, launched on Feb 6th 2022.
Danya is a graduate from X (Ryerson) University with a bachelors degree in Child and Youth Care.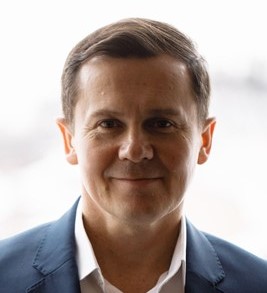 Sasha Simcisin
Саша Симчишин
Session: Intergenerational Trauma & War: An Emotional & Mental Support Session
Date & Time: May 13 at 2:45pm
My ancestors emigrated from Ukraine to former Yugoslavia more than 100 years ago and I found myself being ethnic minority during civil war in Bosnia. My journey toward the sanctity of Canada brought me face to face with many individuals in crisis situations and I witnessed what the power and determination of human spirit is capable of. Real life experiences such as these inspired my deep interest in human rights and learning about the hope, resilience, meaning, and post-traumatic growth.
Previous work that I have undertaken includes crisis support in Emergency rooms as well as assisting refugee population in processing their traumatic experiences and helping them deal with the issues that they face upon their arrival to Canada. In addition, I spent some time in Bosnia following the war as a volunteer where I assisted local organizations and professionals in the development, modification, and implementation of appropriate sexual assault and domestic violence programs.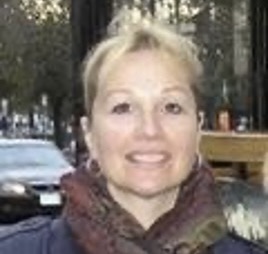 Cheryl Kalinowski Шерил Калиновский
Session: Intergenerational Trauma & War: An Emotional & Mental Support Session
Date & Time: May 13 at 2:45pm
With over 20 years of experience, Cheryl works with individuals, couples and families. She has extensive training in EMDR and trauma work and has worked in a variety of settings including private practice, social service agencies, and rural communities.
She is also trained in meditation, is co-found of the Elder Abuse Intervention Team in Edmonton and has given presentations, workshops, and has facilitated groups on a variety of topics including communication, grief, self-esteem, elder abuse, topics related to elder-care, and adult children of alcoholics.
Counseling services include; self-esteem and personal growth, stress, anxiety, coping strategies, depression, grief and loss, relationship skills, separation and divorce (pre and post adjustment), addictions, abuse, conflict resolution, family life issues, developmental transitions, adolescent and child behaviour, intergenerational issues, eldercare concerns, trauma, and Post Traumatic Stress Disorder (PTSD).

Dr. Kassandra Luciuk Касандрa Луцюк
Session: Enemy Aliens & Internment Camps
Date & Time: May 14 at 3:00pm
Dr. Kassandra Luciuk is an Assistant Professor in the Department of History at Dalhousie University. She is the author of several books and articles on the Ukrainian experience in Canada, including "Reinserting Radicalism: Canada's First National Internment Operations, the Ukrainian Left, and the Politics of Redress," in Civilian Internment in Canada: Histories and Legacies. She is also the author of Enemy Alien: A True Story of Life Behind Barbed Wire. Her work explores how changing notions of Canadian citizenship interacted with ethnic identity during the Cold War. In a broader sense, her research interests include migration/ethnicity, state formation, and nationalism.
Kassandra was also awarded the 2020 Jean-Marie Fecteau Prize by the Canadian Historical Association. Kassandra is presently a KOBZAR Book Award Finalist, the results of which will be presented on April 28.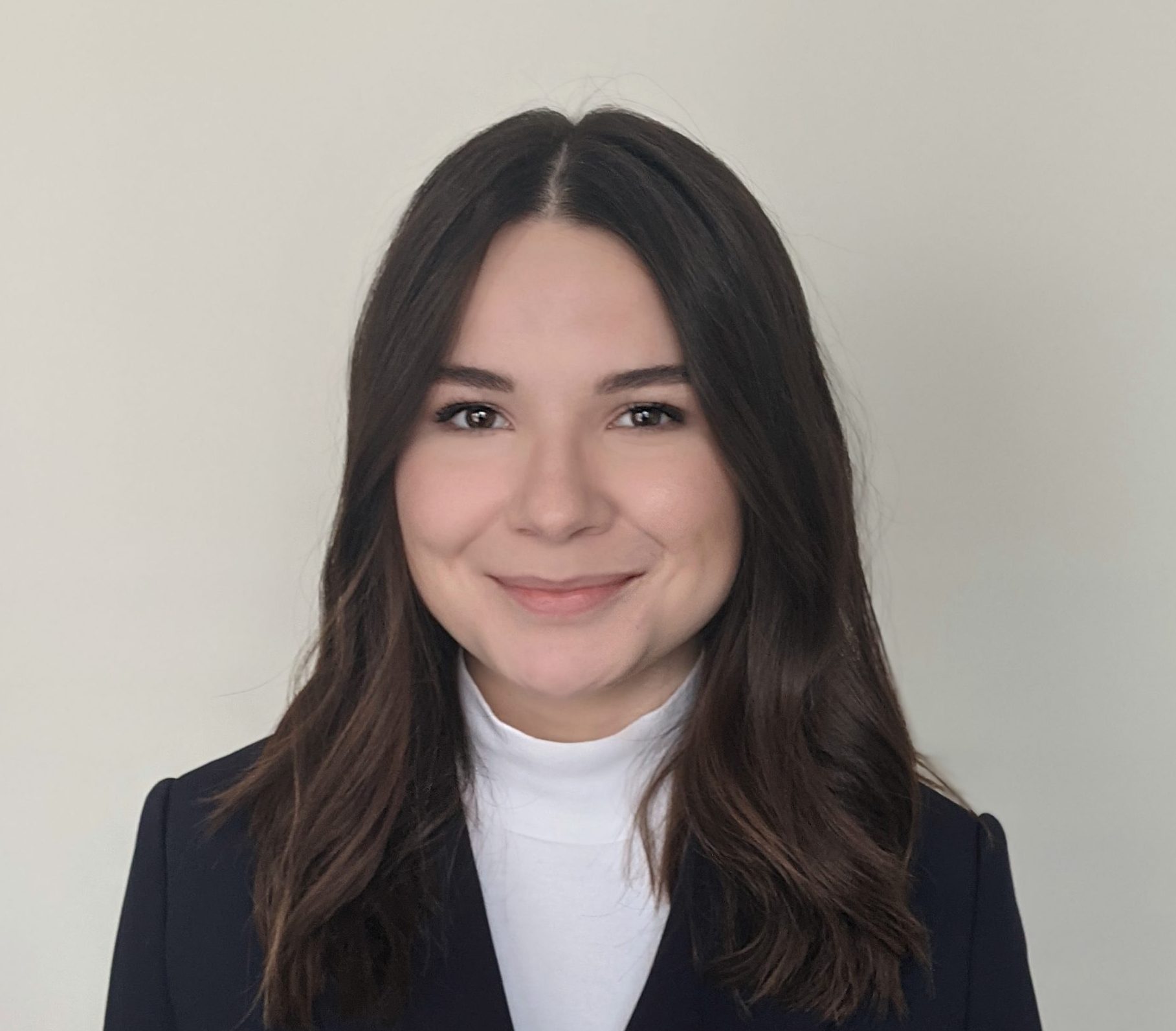 Stephanie Nedoshytko Стефанія Недошитко
Session: USO Development 101
Date & Time: May 15 at 10:45am
Stephanie is a recent graduate of University of Ottawa's Faculty of Law. She also holds a Bachelor of Arts in Political Science from MacEwan University. She is currently articling with the Department of Justice Canada.
Stephanie has been heavily involved with a variety of student organizations in the past. She served as President of the Ukrainian Canadian Students' Union (SUSK) as well as the Students' Association of MacEwan University. She has experience with several levels of government from her time at the Legislative Assembly of Alberta and interning with Global Affairs Canada.
She has a breadth of experience with grassroots community building, including starting Ukrainian Student Organizations from the ground up. Stephanie looks back at her time with SUSK fondly from organizing congresses, creating advocacy initiatives, and connecting with student organizations in Ukraine. She is passionate about women and youth in leadership, inclusive community building, and growing a vibrant Ukrainian community.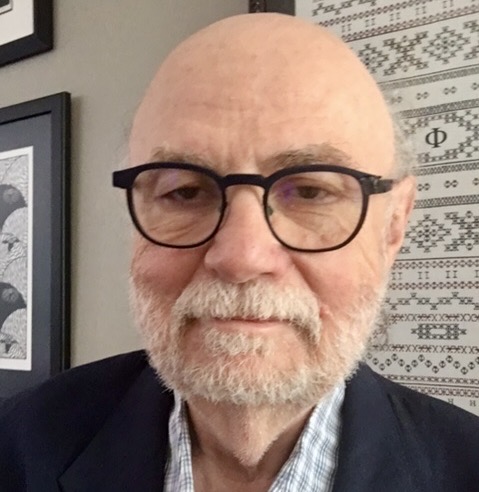 Session: SUSK Excursion
Date & Time: May 14 at 8:30am
Jars Balan is the Director of the Kule Ukrainian Canadian Studies Centre at the Canadian Institute of Ukrainian Studies (CIUS). His interest in the history of Ukrainians in Canada dates back to 1974, when he spent a summer hitch-hiking around the prairies on a Canada Council grant visiting all of the original areas of pioneer era Ukrainian settlement. His experiences contributed to his co-authorship of a half-hour musical, Song of Leaving, staged at the Odessa Pavilion during the 1976 Caravan Festival.
Jars was an active member of SUSK for a decade between 1971-1981, while doing his undergraduate and graduate studies at the University of Toronto and the University of Alberta. His volunteer energies were primarily directed toward supporting the dissident movements in Ukraine and Eastern Europe, and to producing Student during its Edmonton years. He has been involved with CIUS almost since its 1976 inception, first as an editor and contract researcher, and since 2000 as the coordinator of the Ukrainian Canadian program. One of his of CIUS projects over the years was to organize the Kalyna Country Ecomuseum to mark the 100th anniversary of Ukrainian settlement in Canada in 1991.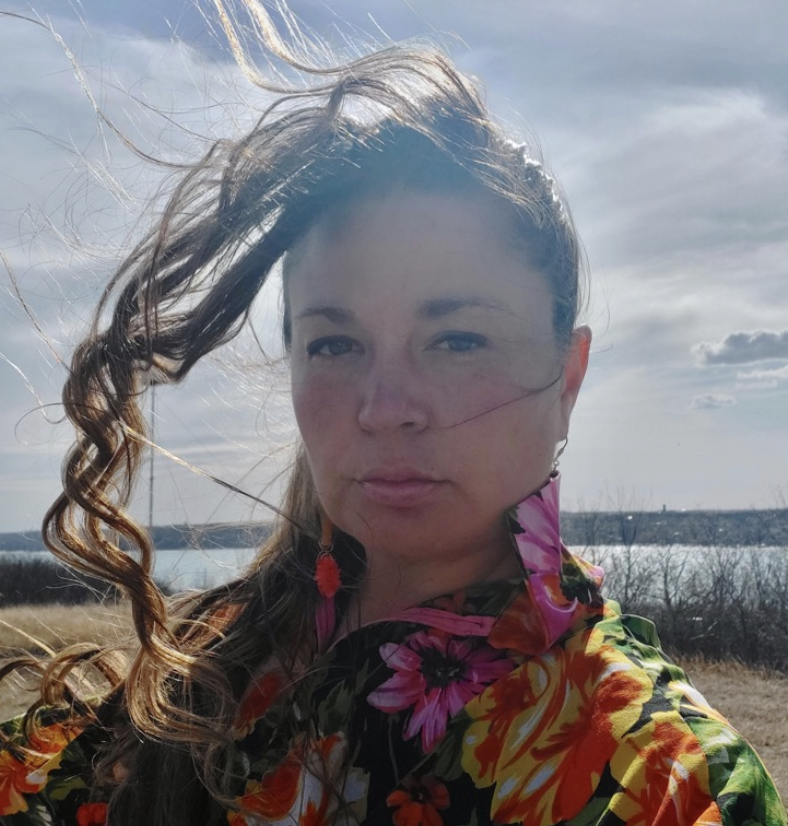 Session: Artists, Tradition, and History: The Importance of Cultural Heritage in Creative Practices
Date & Time: May 13 at 10:30am
Melanie Monique Rose is a visual artist from Regina, Saskatchewan Treaty 4 Territory, and a
long-time contributing member of Sâkêwêwak Artists' Collective Inc. She attended Kootenay
School of the Arts with a major in the Fibre Arts in Nelson, B.C. Melanie has exhibited her
artwork in both group and solo exhibitions. One of her greatest honours was to receive the
distinction of Excellence in Textiles in Dimension's 2013 touring show from the Saskatchewan Craft Council. In 2020, CBC celebrated Melanie as a Future 40 for her work in arts and culture.

Most recently she was a recipient of the Saskatchewan Foundation of the Arts Endowment
Award. In addition to showing her work, Melanie has worked in the province as gallery facilitator, story-keeper, and art instructor for the Mackenzie Art Gallery and teaches various workshops at both public and private institutions.

In 2018 her daughter Meadow Rose was born, and Melanie is currently a full-time mom, caregiver, and artist. Becoming a mother has increased Melanie's desire to share the stories of
her culture and family and has challenged the way she creates independently and as a shared
experience with her daughter. Melanie is excited to see where the journey takes her as an Artist.